Join our Mission of FinTech Revolution.
Crypto, Blockchain e Web3
Join our
Mission of FinTech Revolution.

Crypto, Blockchain e Web3
We want to give people easy access to a new world of fintech and traditional financial services.
We work every day to make the world of blockchain and cryptocurrency simple and accessible, by offering our best products: Swaggy, Swag-mining, SwaggyBank.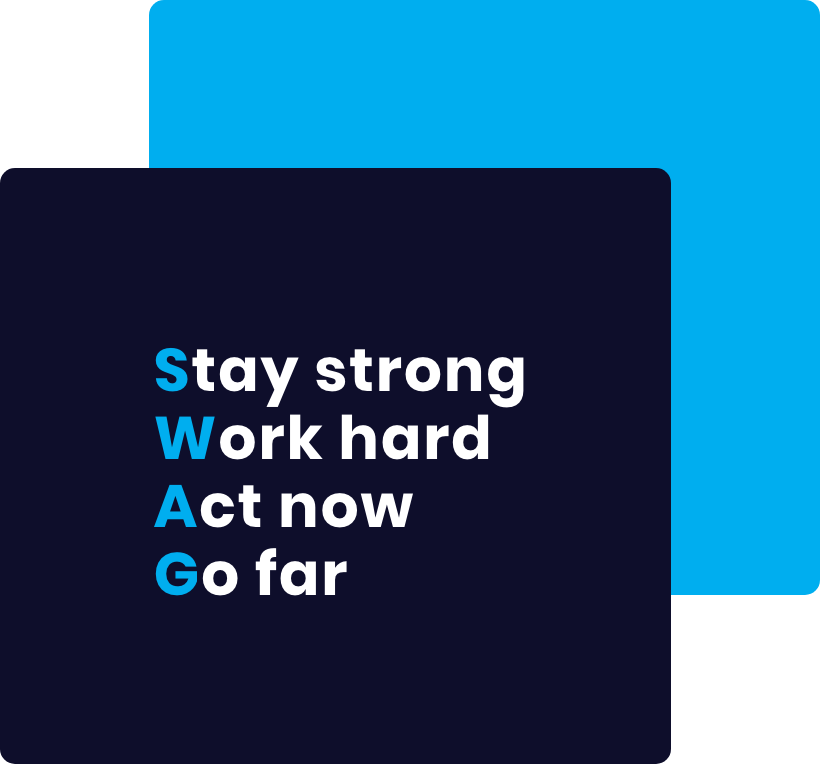 Why you should join
in our team:
In Swag you will experience a highly flexible and friendly environment that will welcome your most creative ideas and make them happen.
You will have the chance to work with the best team of professionals in many key disciplines
and implement new ideas in a highly collaborative environment that fosters team spirit and cooperation across the business.
Accept the challenge and join the Fintech revolution.
Join Swag!